J'offre des cours de Oud pour débutants et tous les ages à mon studio à Montréal.
Je suis un oudiste experimenté avec 24 ans d'experience.
Je vous enseignerai les bases de la musique

Comment lire des notes de musique sur la Clef de Sol

Comment bien compter en jouant

Comment maintenir et utiliser la plume ou plectre/Risha du Oud: Exercices de Risha et techniques

Techniques et exercices sur le Oud

La théorie et la pratique de la musique orientale avec ses gammes (Maqam)

Des leçons basées sur des chansons

Avec les cours, vous obtiendrez des partitions de chansons gratuitement.
Veuillez-me contacter pour plus d'information.
---
I offer Oud lessons for beginners and all ages at my home studio in Montreal.
I'm an experienced Oud player with 24 years of experience.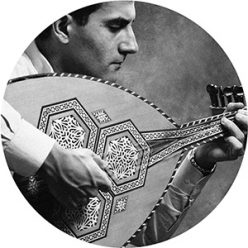 I will teach you the basics of music

How to read music sheets on G Clef

How to count properly while playing

Oud and Risha techniques: Movement and plucking the Oud.  Basic and advanced techniques

Oriental music theory (Maqamat) and practice on Oud

Lessons based on learning songs

You will receive free sheet music of Arabic songs with the lessons
Please contact me for more information
---
– J'offre mes services en français.
– I offer my services in English.
– Ofrecemos nuestros servicios en español.
– نقدم لكم الخدمة باللغة العربية
Veuillez me contacter au 514-574-0690
You may reach me at 514-574-0690